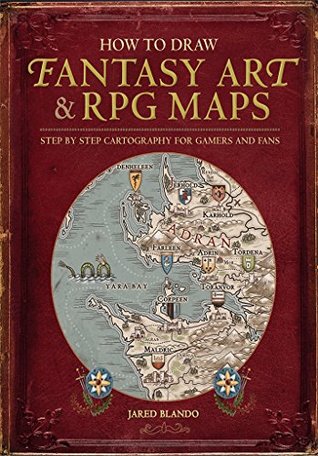 At the last IFWA Meeting, we had the pleasure of having Swati Chavda share some knowledge about map making for Fantasy and Science Fiction. Using the book How to Draw Fantasy Art and RPG Maps: Step by Step Cartography for Gamers and Fans by Jared Blando, Swati gave the group several tips for creating their own maps.
Maps can add a layer of reality to your story. Readers may like to refer to the map to add some extra immersion. However, maps shouldn't be used as a crutch. Your writing should stand on its own. The map should be an extra. 
Maps can be used during your writing process to help you orient to your own story. You can do one after your outline to give you more ideas. You can use it as a world-building exercise, or you can find plot holes and issues by identifying distances and obstacles your characters might encounter. 
Map making is very complex. It should be treated like writing from scratch. Start with basic shapes, build on them on feature and line at a time. Don't worry about making it perfect at the beginning. Map making, like writing, is a process.
The best starting point is the coastline. Draw a basic shape then add inlets, jagged coastlines, smooth beaches and rivers. After your basic shape is drawn, add mountain ranges, hills, and larger features. Think about your world's formation. Were mountains formed by tectonic plates, or is there one volcano?
Digital map making can enhance your experience because you can easily make changes as you write your story. There are several free apps, ArtStudio for example, that can be used to create your map. Digital programs will also help you create in layers, which will make deleting elements easier later on. 
For more information, check out How to Draw Fantasy Art and RPG Maps: Step by Step Cartography for Gamers and Fans by Jared Blando.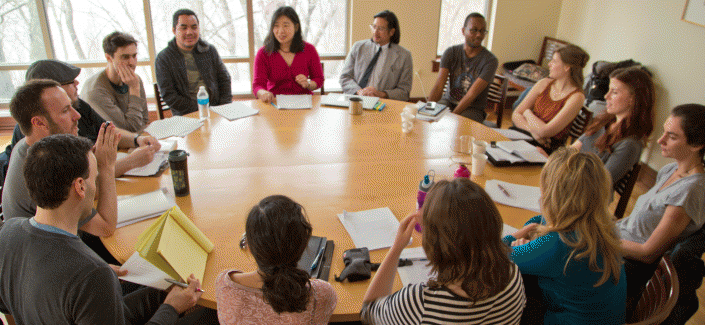 The poor man's workshop evolved from the many wonderful full writing workshops run around the world. The big difference is that the main focus of this workshop is to critique each other's work. While in other full workshops, visiting authors may be brought in to teach and mentor the participants. In a poor man's workshop, participants mentor each other. Writing workshops are a chance to critique and be critiqued by 9 other authors over the course of a weekend. This workshop will run over two days. You will receive your package of stories no later than August 15th, and will have two months to complete your critiques. All stories should be read and critiqued before the event.
Saturday 9:00 – 5:00 (lunch and refreshment's provided)
Sunday 12:00 – 5:00 (refreshment's provided)
*if you have special dietary requirements, please make your own arrangements.
In order to register you must pay the fee AND submit your short story, (Max 5918 words) to the event coordinators. Email ifwaevents@gmail.com to submit with the subject line October Poor Man's Workshop.
Pay the Fee: https://www.eventbrite.ca/e/ifwa-poor-mans-workshop-tickets-25845188655
Submit your Story: ifwaevents@gmail.com
Where: Fish Creek Library
Cost: $10.00 – covers cost of food and refreshments
Deadline for participation: August 1st, 2016 (payment and story must be received by this time. Spots will be filled on a first come, first serve basis).
Note: New stories are encouraged! Challenge yourself! However, previously written, unpublished stories can also be submitted.
WHEN

WHERE

Fish Creek Library – Calgary, AB T2J 6S1 – View Map