Below you will meet the members of the Imaginative Fiction Writer's Association one of Calgary's Writing Groups. Our members include some of the top names in speculative fiction as well as a host of upcoming talent. Links to author websites, bibliographies, and information is provided where possible. (Note: We are currently updating this section of the website)
Justin Acton
Shannon Allen
---
LAREINA ABBOTT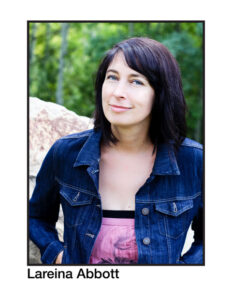 Lareina Abbott is a Métis writer and mother who writes young adult speculative fiction and memoir. Her stories have a tie to the spiritual or natural world, and to ancestry, as she believes that these connections are how we will heal as a people and reclaim what has been previously lost. She originates from a cattle ranch in northern British Columbia but currently lives and writes in Calgary on Métis Local 87 and Treaty 7 territory. 
---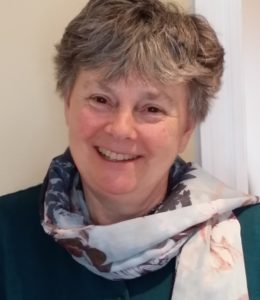 CASSANDRA ARNOLD
Cassandra Arnold was born in the UK, spent most of her life in Australia and currently lives in Calgary, Canada. She is a retired humanitarian physician, now branching out as a Natural Vision Educator.  She has always told stories, inventing worlds and languages, characters and outrageous adventures. The books she read as a child have an impact on her even now. The books she reads today inspire and transform her. So her goal as a writer is simple: use imagination,  experiences and skill to uplift and enrich the lives of others in return.
Current publishing credits:
Equal Rights in Contact: Stories of the New World (Contributor)
The Humanitarian in Elohi Gadugi Journal Fall 2013 (poem) (Contributor)
A New World Waiting in From The Depths quarterly literary journal "Show Us Your Colors" Spring 2014
18,000 Lives/Lies in DoveTales, an International Journal of the Arts, Contrast, May 2014 (poem)
The Garden of the Sun in Elemental Foundations Anthology (Contributor)
Anastasia's Cafe in Clockwise: The Midnight Blues (Latchkey Tales Book 9) (Contributor)
---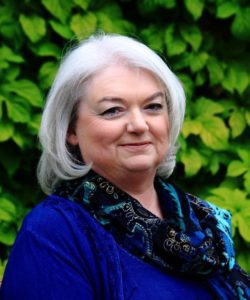 JAYNE BARNARD
Jayne Barnard's award-winning short fiction draws inspiration from history, mystery, and fantastical tales like those of HG Wells. Her YA novella, Maddie Hatter and the Deadly Diamond (Tyche Books, 2015), is nominated for the Prix Aurora. Her full-length mysteries have won the Dundurn Unhanged Arthur in Canada and been shortlisted for the Debut Dagger in the UK. Building on her theatrical and psychology training, she regularly presents craft and vocal workshops for authors.
Website: www.jaynebarnard.ca
Current Publishing Credits:
Maddie Hatter and the Deadly Diamond
Enigma Front (Contributor)
AB Negative (Contributor)
World Enough and Crime (Contributor)
Dead in the Water (Contributor)
---
Renee Bennett
Glen E.Z. Brown
---
ROBERT BOSE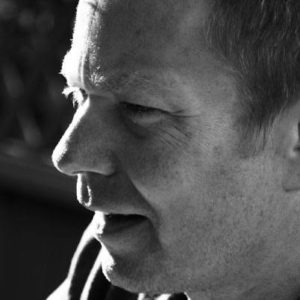 Robert Bose grew up on a farm in southern Alberta reading Tolkien, Heinlein, Lieber, and Asimov, and making up stories that entertained his mother, himself, and maybe his dog. He's working on a couple of novels, and endless short stories, while annoying his wife, raising three troublesome children, ultra-running, and working as the Director of Innovation for a small Calgary software company.
Current Publishing Credits:
Enigma Front: Burnt (contributor, forthcoming)
---
ADRIAAN BRAE*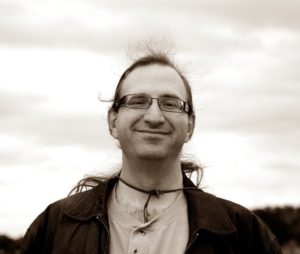 Adriaan Brae was raised in Calgary but has spent most of his life somewhere else, either physically (Ontario & England) or in his mind (Middle Earth, Barrayar etc.) He comes up with at least 5 story ideas a day but alas has only written a few short stories and two novels (with his wife Rebecca). He believes science fiction and fantasy stories have a unique power to hold a mirror to society and show how we can improve it. His only writing goal is to have one person somewhere say, "This book changed my life."
---
Gerald Brandt
Elise Brassard
Kathy Braint
---
ED BUCHAN
Ed Buchan writes Science Fiction and Fantasy serial novels. He started Three Highland Lads with 5 series, by the time he sent it to his writing Partner Rose of Ypisalanti he had one! He's one an Honorable Mention for a short story in L. Ron Hubbards Writers of the Future. Harshest Journey is at a publisher on an ongoing basis. Current works are Bight of the Lamprey ( a Trilogy in Rev. 1) and variations on Dear Sir Give Me an Engineering Job. I hope to have Ironwoodandassociates.com up soon.
---
JEFF CAMPBELL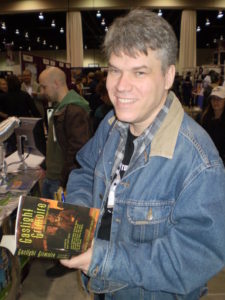 J.R. Campbell is a writer and editor based out of Calgary. Jeff's short fiction has appeared in a variety of publications including Spinetingler Magazine, Wax Romantic, Challenging Destiny and the anthologies A Study in Lavender, Fantastical Visions IV, Rigor Amortis, The MX Book of New Sherlock Holmes Stories Vol II & IV, Challenger Unbound and Tesseracts 20. His work radio drama work ican be found via Imagination Theater. Jeff was a finalist for the In Places Between: Robyn Herrington Memorial Short Story Contest and is a two-time nominee for the Aurora Awards.
Current Publishing Credits:
Gaslight Grimoire: Fantastic Tales of Sherlock Holmes (Editor and contributor)
Gaslight Grotesque: Nightmare Tales of Sherlock Holmes (Editor and contributor)
Gaslight Arcanum: Uncanny Tales of Sherlock Holmes (Editor)
Professor Challenger: New Worlds, Lost Places (Editor and contributor)
---
Richard Caruana
---
CHRIS PATRICK CAROLAN
Chris Patrick Carolan has never traveled by hovercraft or eaten an ostrich, but by becoming a published writer has achieved at least one of the goals he set for himself in his Grade 11 Career and Life Management class workbook. His music journalism has appeared in publications including BeatRoute and Comatose Rose magazine, and he currently contributes frontpage content to Allspark.com, an entertainment website with over 10,000 registered users. Born in Glasgow, Scotland, he now lives in Calgary, Alberta, where he is working on his first novel, a paranormal mystery set in 1880s Halifax.
Website  www.cpcwrites.com
Current Publishing Credits
Enigma Front: Burnt (contributor, forthcoming)
---
SWATI CHAVDA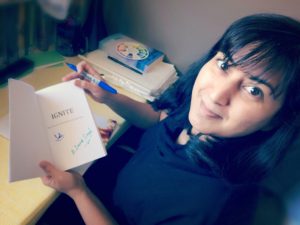 Swati Chavda grew up in India's westernmost peninsula, in a town known for siestas and pickles and colourful carnivals. In winters, she flew kites from her rooftop at dawn, then proceeded to school to devour textbooks. Later, she strolled around sampling street food while chatting with vendors who kept crackling fires going all night and told tales of long-gone adventurous times.To survive tropical summers, she drew thick curtains across the world and dived into stories where wizard-kings and poets kept her spellbound, while powerful warrior princesses — some with magic in their blood — defied their destinies.
Adventure found her in a different form: medical school, followed by a Neurosurgery residency. There she discovered her superpower: needing fewer hours of sleep than most sane humans, which is a blessing and a curse, and something she's trying to change.
She currently lives in Calgary, an hour's drive east of the majestic Canadian Rockies. In the mountains, she has seen grizzlies and moose in the wild, heard a coyote howl under the moonlight, and watched the northern sky shimmer with streams of aurora borealis.
In her novels, Swati blends epic fantasy, science fiction, and alternate history, with a touch of humour, whimsy, and adventure. Her characters tend to seek answers to questions ranging from "Is there life after death?" to "Should there be life before breakfast?" She uses too many commas, too few coffee breaks — and there's a constant battle waging in her head between British and American spelling.
Current Publishing credits:
---
Chris Chupik
Adam Cole
Ann Cooney
---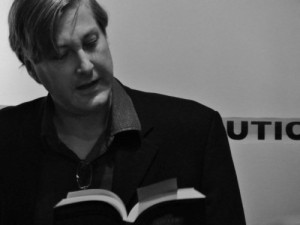 CRAIG DILOUIE*
Craig DiLouie is a popular author of horror, sci-fi/fantasy and thriller fiction. His work has been nominated for major awards. Learn more at his website.
Website: www.CraigDiLouie.com.
Current Publishing Credits:
Suffer the Children (Simon & Schuster)
The Alchemists
The Infection
The Killing Floor
The Retreat
Tooth and Nail
Crash Dive
Silent Running
The Great Planet Robbery
Paranoia
The Thin White Line
---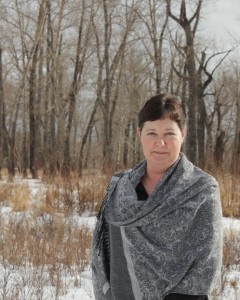 JEANETTE DOVER
J. M. (Jeanette) Dover writes MG and YA fantasy. She is currently pitching her first novel Finding Atlantis, edited by Susan Forest, and writing the second novel in the trilogy, Saving Atlantis. Her careers as a social worker, a fashion designer and an accountant prove she is both creative and logical—sometimes strangely at the same time. By writing down the stories she makes up in her head, Jeanette has a place where the two sides of her brain can play happily together. Jeanette lives with her husband and prerequisite writers' pet (in this case, a loudly opinionated sheltie) in Calgary, Alberta.
Website: http://www.jmdover.com/
---
ELLEN EASTON
Ellen A. Easton is an avid reader and long time gaming and fantasy buff. She is currently published in five anthologies and is working on her first novel. She lives in Cochrane, Alberta with her fellow gamer and writer husband, daughter and several black cats. You can reach her at Eastontales.ca
---
ROBERT W. EASTON*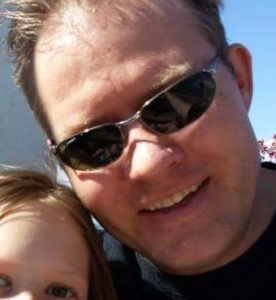 Robert W. Easton is long time writer of short stories, poetry and roleplaying adventures for his friends and family. While earning a bachelor degree in applied mathematics, he was compelled to sneak in a minor degree in English literature. Rob always thought that he would begin publishing fiction after retirement, but having recently begun friendships with several professional writers, Rob has decided to take his craft to the inevitable level sooner rather than later. Rob is currently living in the environ of Calgary, Alberta, Canada, with his wife and daughter and an increasing number of black cats.
Website: http://eastontales.ca/
Current Publishing Credits: 
"Goblin Gourmet" in the anthology Strangely Funny III
---
---
HOWIE ERICKSON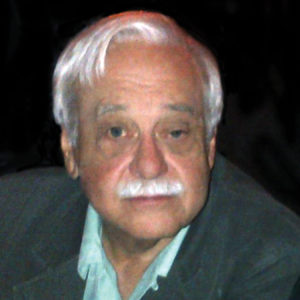 Howie Erickson is a short story author and novelist. His short stories have been published in OnSpec Magazine, Writers' Bloc Five, and Writers' Bloc Six. His novel The Bloodline Artifacts, published by Year of the Goat Publishing, is available in paperback and kindle format on Amazon. He is currently working on a sequel The Bloodline Priestess, scheduled for release in the fall of 2016.
Howie lives in Calgary with occasional trips to Las Vegas to escape the cold winters. In Calgary he is active in the writing community where he was on the board of the Alexandra Writers' Centre Society, and is currently on the board of the When Words Collide Conference. In Las Vegas he is a member of the Henderson Writers' Group. His main writing focus is speculative fiction with a dash of action.
Website: http://howieerickson.com/
Facebook: https://www.facebook.com/HowieEricksonAuthor/
Twitter: https://twitter.com/sfbyhowie
Current Publishing Credits:
On Spec magazine – Winter 2014 Issue (Contributor)
Writer's Bloc Five (Contributor)
Writers' Bloc Six (Contributor)
The Bloodline Artifacts
---
LORRAINE ERICKSON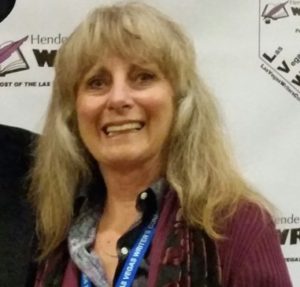 Lorraine is an editor for Year of the Goat Publishing. Being a fiddler at heart, she is also a member of the Prairie Mountain Fiddlers in Calgary, Alberta, and the Nevada Old-Time Fiddlers in Henderson, Nevada.
---
Sandy Fitzpatrick
---
SUSAN FOREST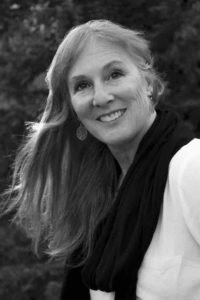 Susan Forest is the author of Aurora Award-winning Bursts of Fire (2019), as well as over 25 internationally-published short stories. She edits an award-winning anthology series for Laksa Media, and has appeared at many local and international writing conventions. The second novel of her seven-volume Addicted to Heaven series, Flights of Marigold (Publisher's Lunch Selection), confronts issues of addictions in an epic fantasy world of intrigue and betrayal. 
Website: www.speculative-fiction.ca
Current Publishing Credits:
Flights of Marigold (novel)
Bursts of Fire (novel)
Immunity to Strange Tales (Collection)
Alberta Views Magazine    (nonfiction)
Roger Fredrick
---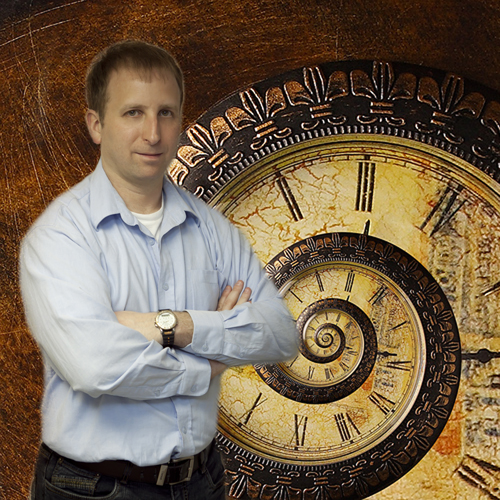 RON S. FRIEDMAN
Ron is a Short Fiction finalist in the Aurora Awards – Canada premier Science-Fiction and Fantasy Awards. Ron's short stories have appeared in Galaxy's Edge, Daily Science Fiction, and in other magazines and anthologies.  Ron co-edited two anthologies and he received six Honorable Mentions in Writers of the Future Contest.
Winner of the Aurora Awards – Fan Related category, Ron appeared as a panelist at When Words Collide, Con-version, Calgary Comic & Entertainment Expo and VCON.
Ron is on the board of directors of the Canadian Science-Fiction and Fantasy Association, When Words Collide festival, and he is an IFWA,  SFWA and SFCanada member.
Originally from Israel, Ron is living with his loving wife and two children in Calgary, Alberta. Ron is currently working on his second novel.
Website: https://ronsfriedman.wordpress.com/ron/
Current Publishing Credits:
Enigma Front (Contributor and Co-Editor)
Game Not Over published by Galaxy's Edge
Age Of Certainty (Contributor)
Unveiled Published in Daily Science Fiction & Not Just Rockets and Robots
Six Honorable Mentions in Writers Of The Future contest. (2011, 2013, 2014 and three times in 2015)

---
Chantal Gallant
---
MICHAEL GILLETT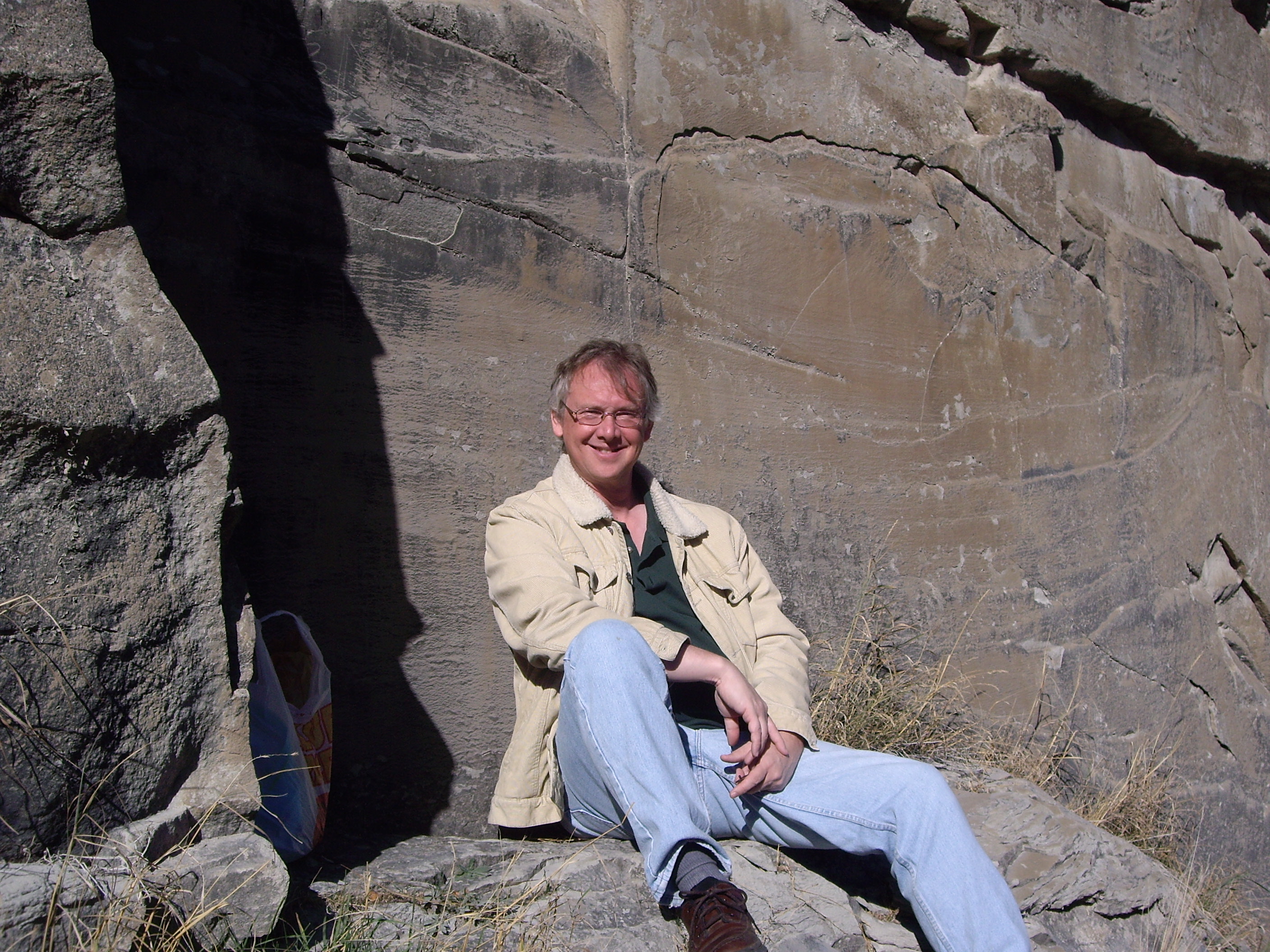 As an IT professional for over 35 years, Michael does his best to find time to write, read and participate in the writer's life. He's currently president of IFWA and has been a member for more than fifteen years.  He enjoys writing urban fantasy, a bit of hard SF on occasion, a bit of historical fantasy on occasion and really enjoys humor when he can.  He has a short story published with Absolute Express (imprint of Edge Press) which was nominated for an Aurora award for 2011, and is working hard to become a published novelist.
Current Publishing Credits:
Enigma Front (Contributor)
---
Kim Greyson
Liz Grotowski
Kale Haley
Keith Hann
Samantha Harpur
Katie Harse
Lynne Hartley
Janice Hillmer
---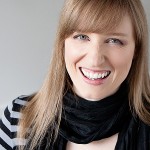 ERIKA HOLT lives in the cold, white North where she writes and edits speculative fiction.  Her stories appear in several anthologies including Evolve Two: Vampire Stories of the Future Undead, Tesseracts Fifteen: A Case of Quite Curious Tales, and What Fates Impose. She has co-edited two anthologies: Rigor Amortis, about sexy, amorous zombies, and Broken Time Blues: Fantastic Tales in the Roaring '20s, featuring such oddities as alien burlesque dancers and bootlegging chickens, and is an assistant editor of Nightmare Magazine under bestselling, multiple award-nominated editor-in-chief John Joseph Adams. In her spare time she works at the public library and as a lawyer. Check out inkpunks.com where she blogs with an assortment of other, fine folks.
Website: erikaholt.com
Twitter: @erikaholt
Current Publishing Credits
Rigor Amortis (Editor)
What Fates Impose (Contributor)
Not our Kind (Contributor)
Broken Time Blues (Editor)

---
Kevin Hopkins
---
CHRIS JESSOP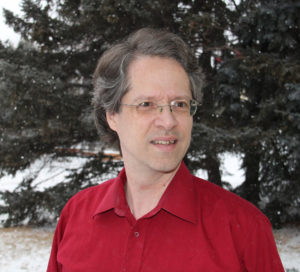 Chris Jessop tries to make people think with his fantasy stories. He has worn many hats including astrophysicist, software and web-site designer/consultant and dancer, and is happiest when creating something (solid, intangible or ephemeral) or when exploring a character, an idea, nature or history.
Chris, born and raised in Ontario, now calls Calgary home. However, being a snow-bird on the beach doesn't interest him. Prehistoric sites, geology, landscapes, ruins, palaces, castles, cathedrals and temples in Europe and Asia – that fascination trumps relaxing in the sun.
Website: chrisjessop.ca
Facebook: https://facebook.com/chris.jessop1
Current Publishing Credits:
Enigma Front  (Contributor)
Enigma Front: Burnt (Contributor)
---
CALVIN D. JIM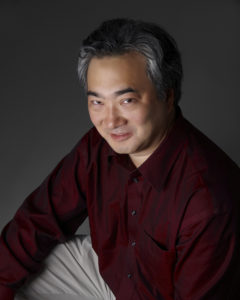 Born in French Canada to a Japanese mother and Chinese father, Calvin D. Jim has spent his life going in several directions at once: writer, editor, karate student, lawyer, gamer-geek, movie-lover, dad. He has been nominated several times for the Prix Aurora Award as author of "Rose's Arm", a short story published in the Laksa Media anthology Where the Stars Rise,  as author of the short story "Breathe" published in Prairie Gothic, and as the co-editor of Shanghai Steam, the Steampunk-Wuxia anthology. His stories have appeared in Rigor Amortis, Crossed Genre Quarterly and Enigma Front. He has also been a winner and a finalist for the In Places Between: Robyn Herrington Memorial Short Story Contest. His latest story, "Clear Waters" (written under the name C.J. Cheung), can be found in the anthology entitled Seasons Between Us published Laksa Media. This short story has also been nominated as a finalist for the Prix Aurora Award. Calvin lives in Calgary, Alberta, with his wife, two kids, and an ever-expanding army of game meeples.
Website: www.calvindjimauthor.ca
Current Publishing Credits:

Shanghai Steam (co-editor)
In Places Between
Rigor Amortis (Contributor)
Crossed Genre Quarterly (Contributor)
Tomorrow Anthology (AUS) (Contributor)
Okage Sama De
Enigma Front (Contributor)
Enigma Front: The Monster Within (Contributor)
Where the Stars Rise (Contributor)
Enigma Front: Onward (Contributor)
Enigma Front: The Stories We Hide (Contributor)
For Hart & Queen: A Blue Rose Anthology (Nisaba Press) (Contributor)
Experiencing Chinatown Through the Arts Publication (Contributor)
Prairie Gothic (Contributor)
Seasons Between Us (writing as C.J. Cheung) (Contributor)
The Astronaut Only Rings Twice (Contributor)
Calgary Japanese Community Association quarterly magazine Japanese Mythology columnist Volumes 25-26 (Current Contributor)
---
Tony King
---
VALERIE KING
Valerie is a long-time member of the Imaginative Fiction Writers Association. She likes to write mostly urban fantasy, and likes to read fantasy, science fiction and mystery. As a writer of short fiction, she has workshopped with authors such as Robert J. Sawyer, Mike Resnik, Connie Willis, David B. Coe, and others. When she's not writing, she is quilting.
---
Oryst Kowal
---
LES KUZYK

Testing the waters of writing on a university thesis, Les learned of his passion for words and social justice. After publishing two academic papers followed by further non-fiction, he switched gears to focus passion and writing voice on fiction. His novels and short stories typically play out in a near future settings, all linked to his OurNearFuture site. The science researched speculative novel Pinatubo II set in the year 2027 begins a Climate Reality series, while the story of rebellious youth in The Shela Directive novel will be available in 2016.
Website: Our Future Near
Current Publishing Credits:
Pinatubo II
The Sandbox Theory
Short Stories
---
Lucas Law
---
ADRIA LAYCRAFT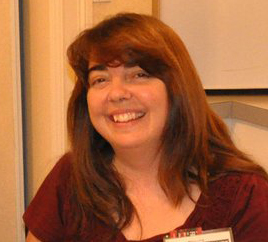 Adria is a grateful member of IFWA and a proud survivor of the Odyssey Workshop. Her writing can be found in various publications like Hypersonic Tales, In Places Between, and various other nooks and crannies online. She works as a freelance copywriter (www.thewriteinitiative.com), is the author of Be a Freelance Writer Now, and does publicity work for Edge Books. Adria lives in Calgary with her husband and son.
Website: http://www.adrialaycraft.com/
Current Published Works:
Raven No More – Corvidae (Contributor)
Fire Born, Water Made- Orson Scott Card's InterGalactic Medicine Show
The Perfection of the Steam Powered Armour – Third Flatiron Anthology: Abbreviated Epics (Contributor)
In for a Penny – In Places Between contest, Honourable Mention
Water Sense– FAE (Contributor)
Urban Green Man (Editor)
A Place to Be – On Spec Magazine – Winter 2013-2014
Spindrift Metamorphosis – Neo-opsis Magazine – Issue 23
Old Soul – Tesseracts 16: Parnassus Unbound (Contributor)
The Agreement – James Gunn's Ad Astra – June 20, 2012
Be a Freelance Writer Now 
Meeting God – Hypersonic Tales
Heartache – In Places Between
How Fare Thee, Mother? – The Alien Next Door
Two Ways to Eternal – In Places Between
Moving On – Dragons, Knights and Angels
---
Rex Lenczyk
Michele Lisiecki
Colin Maheu
---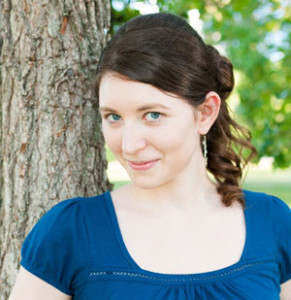 CLARE C. MARSHALL
Clare grew up in rural Nova Scotia with very little television and dial up internet, and yet, she turned out okay. She has a combined honours degree in journalism and psychology from the University of King's College, and is a graduate from Humber College's Creative Book Publishing Program. She is a full-time freelance editor, book designer, and web manager. She enjoys publishing books through her publishing imprint, Faery Ink Press. When she's not writing, she enjoys playing the fiddle and making silly noises at cats.
Website: FaeryInkPress.com
Current Publishing Credits
The Violet Fox
The Silver Spear
Stars in Her Eyes
Within
Dreams In Her Head
A Shift in the Water (Editor)
Secrets in Blood (Editor)
Destined: A By the Fates Story (Editor)
In His Silks (Restrained Book 1) (Editor)
Christmas Silks (Restrained Book 2) (Editor)
Mistletoe & Mochas (Editor)
Love and Libations (Editor)
---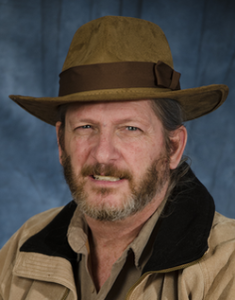 RANDY MCCHARLES is a full-time author of speculative and crime fiction. He is the recipient of several Aurora Awards (Canada's most prestigious award for speculative fiction) and in 2013 his short story Ghost-B-Gone Incorporated won the House of Anansi 7-day Ghost Story Contest.
Randy's most recent publications include the 2016 Aurora Award shortlisted novel Much Ado about Macbeth from Tyche Books, and the 2017 Aurora Award shortlisted novel The Day of the Demon.
2019 saw the start of the Peter Galloway soft-boiled detective series with a free introductory short story & 1st 3 novels released as eBooks. 2020 with see the 4th and 5th novels with more to come.
Also in 2020, A Connecticut Gumshoe in King Arthur's Court will be released by Tyche Books.
In addition to writing, Randy organizes various events including the award-winning When Words Collide Festival for Readers and Writers.
Website: www.randymccharles.com
Festival: www.whenwordscollide.org
Current Publishing Credits:
Speculative Fiction:
The Day of the Demon
Much Ado about Macbeth
The Necromancer Candle
Capone's Chicago
Ghost-B-Gone Incorporated (short story)
A Connecticut Gumshoe in King Arthur's Court (2020 release)
A Connecticut Gumshoe in Sherwood Forest (2021 release)
Peter Galloway Mysteries:
Murder on the Mall (free short story)
Murder in Wood Buffalo
The Christmas Carol Murders
Murder in Mazatlán
The Bridal Veil Murders (2020 release)
The Deadliest Outdoor Show on Earth (2020 release)
---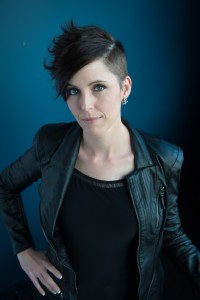 JODI MCISAAC
Jodi McIsaac is the author of several novels, including the historical fantasy Revolutionary series, the thriller A Cure for Madness, and the contemporary fantasy Thin Veil Series. She grew up in New Brunswick, on Canada's east coast. After abandoning her Olympic speed skating dream, she wrote speeches for a politician, volunteered in a refugee camp, waited tables in Belfast, earned a couple of university degrees, and started a boutique copywriting agency. She loves running, geek culture, and whiskey.
Website:  http://www.jodimcisaac.com/
Current Publishing Credits:
A Cure For Madness
"Pro Patri Mori" in the Phantasma Stories anthology (Contributor)
Through the Door (Thin Veil 1)
Into the Fire (Thin Veil 2)
Among the Unseen (Thin Veil 3)
Beyond the Pale (A Thin Veil Novella)
---
TOMMY NG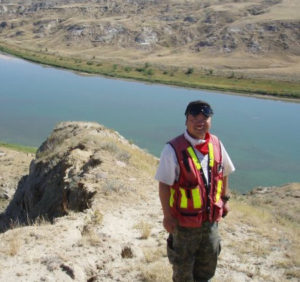 Tommy Yukon Ng was an artist and soldier, and is now an aspiring writer with an interest in wuxia, historical fiction, culture contact, giant robots, and space battleships however, he is stuck being a weary archaeologist. Tommy has written over a 150 boring and dreadful technical reports, and published a couple of obscure and esoteric research articles. When he is not lost in the field or writing a soul-sucking report, you can find him stuck at home with his wife and two precocious kids reading a comic book, a novel, something about science and new discoveries, Dr. Seuss, and the Monkey King.
---
BRENT NICHOLS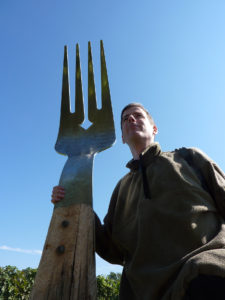 Brent Nichols is a science fiction and fantasy writer, book cover designer, and man about town. He likes good beer, bad puns, high adventure, and low comedy. A native Calgarian, he is the author of the War of the Necromancer series of sword and sorcery novels (available at a fine ebook retailer near you). Look for Stars Like Cold Fire, coming this August from Bundoran Press.
Website: coolseriescovers.com.
Current Publishing Credits:
Bone Magic
Bert the Barbarian
Star Raider (under the pen name Jake Elwood)
Escape from Enceladus (under the pen name Jake Elwood)
---
Avery Olive
---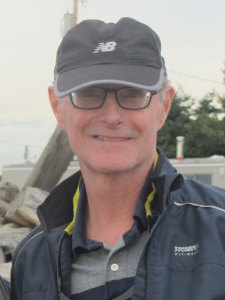 AL ONIA
Al is a semi-retired geophysicist living in Calgary, Canada. His fiction has appeared inOn Spec, The Speculative Edge, Heroic Fantasy Quarterly, Spinetingler, eFantasy, Marion Zimmer Bradley and the anthologies Ab Negative, Body­Smith 401, North of Infinity and Warrior Wisewoman 3. He is a two­-time Aurora award finalist. His first novel,Javenny, launched in August, 2014 from Bundoran Press. His second novel, Transient City, was released from Bundoran April 5, 2016.
Website: http://ajonia.com/
Current Publishing Credits:
Javenny
Transient City
AB Negative (Contributor)
Casserole Diplomacy and Other Stories (Contributor)
Warrior Wisewoman 3
BodySmith 401
North of Infinity: Futurity Visions
---
Selene O'Rourke
---
RICK OVERWATER
Rick Overwater is a recovering farm boy from rural Alberta. He's spent the bulk of his career as a Calgary-based journalist and musician and lives to write, sporadically gigging with his band when he's overdue for human interaction. With tastes running from literary fiction to sci-fi, crime and pulp, he agonizes over which idea to to flesh out next. Generally, the ones punctuated by action and dastardly deeds float to the surface. A voracious reader of comics and graphic novels, Rick writes the independent weirdo-space-comic Futility and has also published three short stories so far. He sincerely hopes his steampunk/alternate-history-sci-fi novel is finished by the time you read this.
Website:  www.overwater.ca
Twitter: @rjoverwater
Current Publishing Credits:
Butch's Last Last Lesson — AB Negative (Contributor)
Cold Eggs and Whiskey — Tall Tales of the Weird West (Contributor)
Futility (comic) @redhayes1969
The Dim Beneath the Lights — Burnt (Contributor) release date 09/2016
---
Richard Pearman
---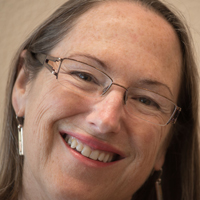 CELESTE A. PETERS,
Long ago author of six non-fiction books, Celeste A. Peters today focuses on writing and editing speculative fiction—her literary love since childhood. Her short stories have twice received Honorable Mention in the Robin Herrington Memorial Short Story Contest, and have appeared in anthologies such as The Urban Green Man, AMOK: An Anthology of Asia-Pacific Speculative Fiction, Enigma Front, and In Places Between. She also has a story coming out in Enigma Front: Burnt in August 2016 and another in an anthology later in the year she's not yet allowed to reveal the name of. Currently she serves on the editorial team of Analemma Books and is working on two novels, forever deluded the kiss she received from Isaac Asimov in the back seat of a New York cab one amazing afternoon in the distant past somehow imbued her with a tiny spark of his imaginative genius.
Website: www.celestepeters.com
Current Publishing Credits:
The Urban Green Man (Contributor)
AMOK: An Anthology of Asia-Pacific Speculative Fiction (Contributor)
Enigma Front (Contributor and Co-Editor)
Enigma Front: Burnt (Contributor and Senior Editor) (Upcoming)
---
Sherry Peters
Gary Renshaw
---
TIM REYNOLDS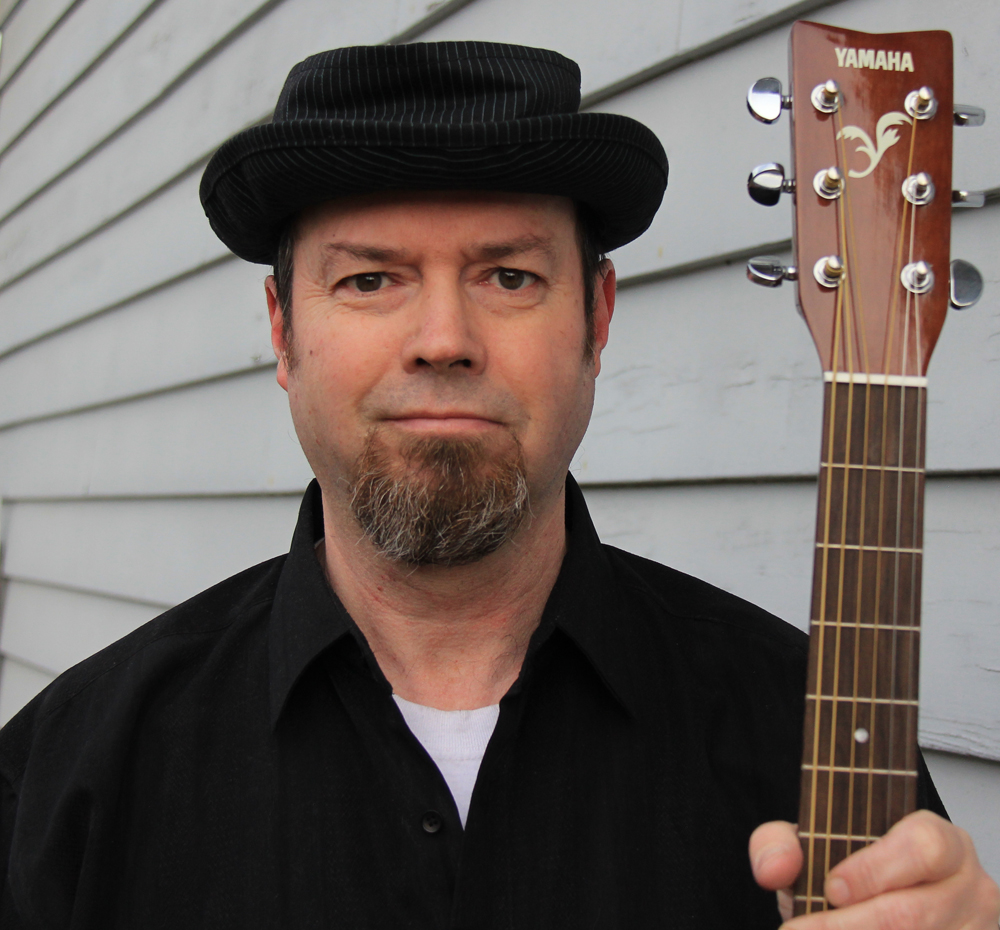 Tim Reynolds is a proud IFWit twistorian, bending and twisting history into fictional shapes for sheer entertainment. His published stories range from lighthearted fantasy to turn-on-the-damned-lights-now horror, and can be found in various anthologies around the world or all in his first collection, The Death of God & Other Stories. His first published novel, The Broken Shield, was an urban fantasy with pixies, Sasquatch, the Holy Grail, a smartphone app, and Lucifer himself. His latest novel, Waking Anastasia (Tyche Books), tells the story of a man who accidentally awakens the mischievous ghost of Anastasia Romanov.
Website: www.tgmreynolds.com.
Current Publishing Credits:
Podthology: The Pod Complex
Imaginarium 2012: The Best Canadian Speculative Writing
Shanghai Steam
Danse Macabre: Close Encounters with the Reaper
Tesseracts Seventeen: Speculating Canada from Coast to Coast to Coast
I'll Never Go Away Vol. 2
A Method to the Madness: A Guide to the Super Evil
20001: A Steampunk Odyssey
Horrible Disasters
The Broken Shield: An Urban Fantasy Thriller
Canadian Rockies
Cavalcade of Terror: A Horror Anthology
The Cynglish Beat
Mytherium: Tales of Mythical and Magical Creatures
No Escaping the Blood
Stand Up & Succeed: Find Success in Everyday Life by Applying the Cardinal Rules of Stand-Up Comedy
---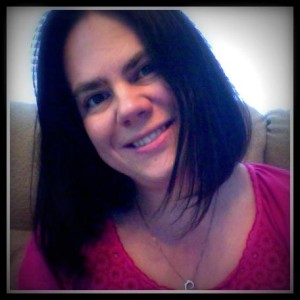 LESLEY SACKETT WINFIELD
Lesley Sackett Winfield is a short story author and novelist. She appears in Enigma Front anthology with her story Requisition and has a number of other short stories completed or in progress. Her main writing focus is with fractured fairytales and blended genres. She is currently working a Science Fiction/Fantasy YA novel entitled Alex in Wonderland.
She has been the head librarian in Olds, Alberta since 2003 and co-owns a used book store and tea shop, (Pandora's Boox & Tea), in Olds where she features new books written by Alberta authors.
Website: http://lesleysackett.com/
Twitter: @librarygoddess2
Current Publishing Credits:
Enigma Front (Contributor)
---
Catherine Sakalay-Stevens
---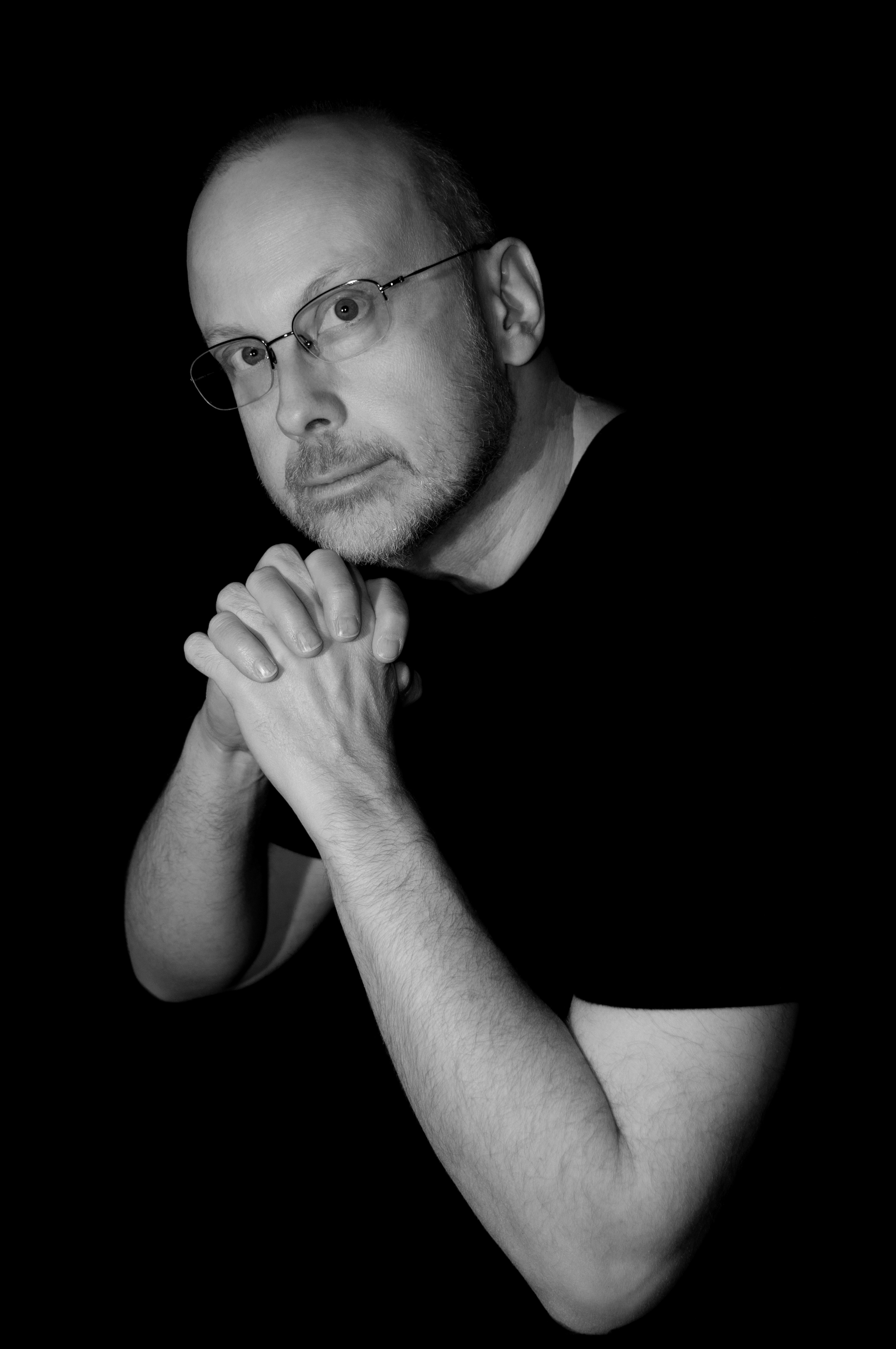 ROBERT J. SAWYER
Robert J. Sawyer has won the Hugo, Nebula, John W. Campbell Memorial, Aurora, Hal Clement, and Audie Awards, all for best novel of the year, as well as the top SF awards in Canada, Japan, China, France, and Spain. According to the Locus Index to Science Fiction Awards, he is the #1 all-time worldwide leader in number of award wins as a science fiction or fantasy novelist. The ABC TV series FlashForward was based on his Aurora Award-winning novel of the name. He has been an IFWA member since 1996.
Twitter: @RobertJSawyer
Current Publishing Credits:
Golden Fleece
The Quintaglio Ascension trilogy:
   Far-Seer 
   Fossil Hunter 
   Foreigner 
End of an Era 
The Terminal Experiment – Serialized as Hobson's Choice in Analog 
Starplex – Serialized in Analogy
Frameshift 
Illegal Alien 
Factoring Humanity
Flashforward
Calculating God
Iterations
The Neanderthal Parallax trilogy:
   Hominids – Serialized in Analogy
   Humans 
   Hybrids
Relativity 
Mindscan
Rollback – Serialized in Analogy
Identity Theft and Other Stories
The WWW trilogy:
   Wake
   Watch
   Wonder
Triggers
Red Planet Blues
Quantum Night

---
Peter Shokeir
---
ERIN SNEATH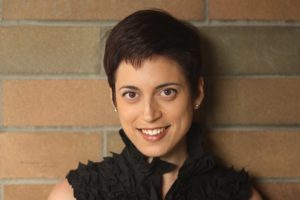 This is a bio I've used recently. If you would like me to shorten it, I can. "Erin Sneath grew up on a lake in rural Ontario. She studied film at Ryerson University, and dabbled in animation before her love of screenwriting took over. She has been a freelance video editor, a barista, a luggage salesperson and a nanny. She once sang on tour in northern Europe with her choir. Now she lives in Calgary, Alberta, where she still writes screenplays but also horror novels and short stories. You may find her in summer tent camping with her wonderfully supportive husband, friends, acquaintances and musical instruments in the middle of a prairie ghost town."
Websites: erinsneath.com and hterribletarot.com
Current Publishing Credits
Queer Fear (Contributor)
Enigma Front (Contributor)
Mad Scientist Journal (Contributor)
---
HAYDEN TRENHOLM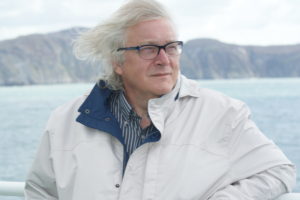 Hayden Trenholm is an award-winning playwright, novelist and short story writer. His short fiction has appeared in On Spec, TransVersions, Neo-Opsis, Challenging Destiny, Talebones, and on CBC radio. His first novel, A Circle of Birds, won the 3-Day Novel Writing competition and was published in 1993 by Anvil Press; it was recently translated and published in French. His trilogy, The Steele Chronicles, was published by Bundoran Press and were each nominated for an Aurora Award. Stealing Home, the third book, was a finalist for the Sunburst Award. Hayden has won three Aurora Awards – twice for short fiction and once for editing the anthology, Blood and Water. He purchased Bundoran Press in 2012 and is its managing editor. In the last three years he has produced two additional anthologies, Strange Bedfellows and Second Contacts and edited eight novels. He lives in Ottawa with his wife and fellow writer, Elizabeth Westbrook.
Current Publishing Credits:
A Circle of Birds 
French Version: Un Cercle d'Oiseaux
Defining Diana
Steel Whispers
Stealing Home
Blood and Water (editor)
Strange Bedfellows (editor)
Second Contacts (editor)
---
LIZ TRENHOLM
Liz Westbrook-Trenholm is a public servant, occasional writer and long-time member of IFWA. She has had short fiction on CBC Radio, in Parsec and OnSpec, and has had over 80 comedic murder mysteries produced by Pegasus Performances of Calgary. Her more recent credits include On Track for Treachery (for Pegasus Performances), and short science fiction in Neo-Opsis and Second Contacts, an anthology published by Bundoran Press. She lives in Ottawa with her husband, Hayden Trenholm.
Current Publishing Credits:
Chasing Happiness
Stitch
On Track for Treachery
---
Daniel Wright
Patrick
Darlene Louka
Christa Vorra
Kevin Weir