***     Attention!  Calling all writers !!!     ***
2017 Short Story Contest
Four Calgary Writers' groups, Calgary's Imaginative Fiction Writers Association (IFWA), Calgary Crime Writers (CCW), the Alberta Romance Writers' Association (ARWA) and the Alexandra Writers' Centre Society (AWCS), invite you to submit your original, unpublished written works of fiction to our 2017 short story contest 'In Places Between'.
IFWA will hold the contest in conjunction with the new When Words Collide literary convention to promote the writing and enjoyment of popular fiction in all its forms.
Contest Rules and Requirements
•      Deadline for submissions is midnight on Saturday, May 6, 2017
•      All authors must be members of the When Words Collide convention
•      No contest entry fee but entrants must be members of the When Words Collide Festival.
•      Short stories of up to 4,000 words maximum
•      Two submissions per entrant maximum..
•      Competition format – A separate first page that includes the author's name, address, email, and phone with the word count and title of the story. The actual story will have no author information on it, including in headers: we do blind judging. The name of the story should be in the header on each page, and the pages should be numbered. All submissions should be in .rtf format. Please email all submissions to ipb.contest@gmail.com
•      Stories are judged on a combination of factors, including professional presentation, originality, ingenuity, entertainment factor, character, plot, spelling, grammar, and other authorial skills.
All stories will be read and rated to provide the top ten stories. All remaining submissions will be returned with a short critique of the work with notes to suggest improvements.
---
Judges
This year, we are privileged to have a distinguished panel of judges who will provide critiques to all the finalists at When Words Collide, and determine the winners of this year's contest. The panel will include: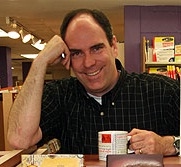 Mark Leslie: Mark's first published story was a short YA humour tale released in 1992. From that point on, most of Mark's writing fell into the "Twilight Zone" camp of fiction – most closely associated with horror, but also including elements of science fiction and fantasy. His first published horror story "Phantom Mitch" appeared in Wicked Mystic magazine in October of 1993 and received honourable mention in The Year's Best Fantasty & Horror #7 (Datlow & Windling).  Since then, Mark has had dozens of speculative stories published in various magazines and anthologies including Stardust (edited by Julie E. Czerneda), Bound for Evil (edited by Tom English), Bluffs (edited by Lawrence Steven) and Fear of the Dark (edited by Maria Cavicchiolo & Jason Rolfe). In 2004, Mark collected some of his previously published works in One Hand Screaming. In 2006, he edited North of Infinity II, an anthology of speculative stories for Mosaic Press. In 2009 Mark edited Campus Chills, a themed anthology featuring horror tales set on colleges & universities across Canada. And in 2013, Mark edited Tesseracts 16: Parnassus Unbound in the fall of 2012. Mark's non-fiction "true ghost stories" book from Dundurn Press is entitled Haunted Hamilton: The Ghosts of Dundurn Castle & Other Steeltown Shivers. In September 2013, Mark's book Spooky Sudbury: True Tales of the Eerie & Unexplained (co-authored with Jenny Jelen) was released from Dundurn. Tomes of Terror: Haunted Bookstores and Libraries and I, Death from Atomic Fez came out in 2014.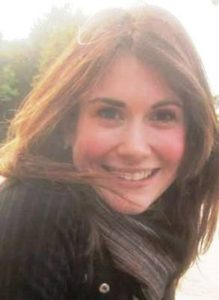 Rachel Small: I get really excited about words. Yep, I've been a word nerd since the day my parents first corrected my grammar—I was three years old. Whether you're a veteran author or an emerging writer, a business owner or a blogger, I can help you express yourself clearly and powerfully on the page. As an editor, I'm here to help your voice shine. I work closely with my clients to gain an understanding of their vision for their writing, and to help them deliver words and stories that pack a punch, words and stories that move and inspire. I have varied and extensive experience editing both fiction and non-fiction material, including adult and YA fiction, inspirational stories, travel stories, autobiographies and memoirs, corporate documents, and website content. I'm a member of the Calgary Association of Freelance Editors. When I'm not editing, I'm either reading (yes, believe it), doing yoga, travelling near and far, drinking coffee, or blogging at Small Talk.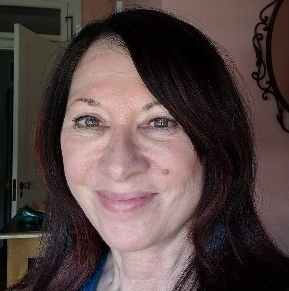 Susan MacGregor is the author of The Tattooed Witch trilogy, published through Five Rivers Publishing. The first book (of the same title) was short-listed for a Canadian Science Fiction and Fantasy Association Aurora Award in 2014. Her short fiction has been featured in On Spec Magazine and other anthologies, the most recent being Equus, edited by Rhonda Parrish (forthcoming). A past editor with On Spec, her book The ABC's of How Not to Write Speculative Fiction is based on her 20+ years' editorial experience with the magazine. She has also edited two anthologies,Tesseracts Fifteen: A Case of Quite Curious Tales (Edge Books) and Divine Realms (Ravenstone Books). Susan lives and works in Edmonton.
Prizes ($CDN)
$125.00 – First Place
$100.00 – Second place
$75.00 – Third place
$25.00 – Honorable mentions (7)
The top stories will be printed in the annual In Places Between Short Story chapbook publication. A copy of this publication will be provided to each of the top ten authors.
Prizes and publication of winning entries are made possible through financial support from IFWA, AWCS and ARWA. We thank them for their generous contributions.
Past Covers